So, it's another season, eh? It would be easier just to download the first episode of every new anime and then decide what to watch, but oh well, don't have enough time to do that, so I guess I'll just trust my friend-list on their choices.

I did watch a few new series myself though, so I'll start writing about them.

Amatsuki (episode 1)
In case you want to know the summary, it's about a guy named Tokidoki, who failed a history test and therefore was send to a virtual-reality historical museum, which recreates Japan's Edo period. There, he was suddenly attacked by a demon (and saved from it), but when he came to his senses, he realized that he got stuck in the real Edo period.
I love the manga. I really do.
That's why I'm probably gonna be grumpy about any changes that will happen to the storyline (which probably will happen, since there's only 13 episodes planned). But the first episode was actually nice. I didn't like the opening, but everything else was really well drawn. And the moment when Toki lost his eye was just perfect.
Oh, and another thing I find annoying. Kon's eye color in the anime is blue. In the manga, it's kinda hard to tell, since Takayama's art style allows different colors to be used, like coloring black hair blue and etc. But when she drew the characters chibi-like, she gave him brown eyes. Why do I pay so much attention to this? Because I'm retarded Because in both the manga and anime, there's a moment when Kon tells Toki to cover his bleached hair, because it's not normal for Japanese to have light hair - he would stand out to much and be treated as a foreigner or demon. Well guess what? Blue eyes weren't "normal" in the Edo period either, so good luck fitting in. And yes, I know that I'm nagging about some detail in an anime being *gasp* inaccurate, but I just can't help it.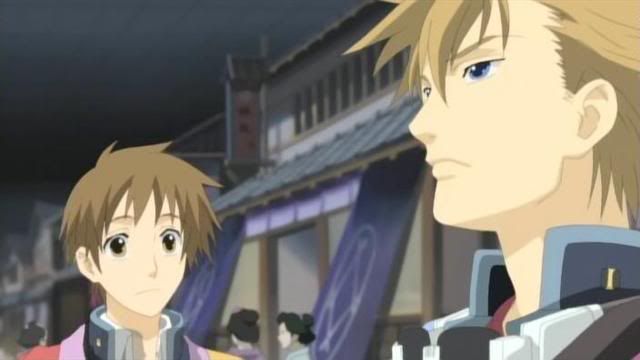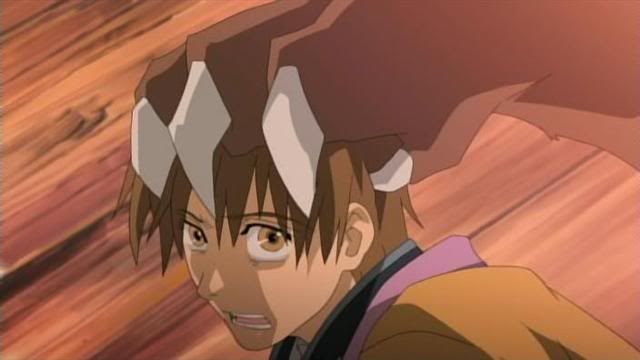 "Bloody facepalm - taking facepalm to a new level!" (c) 4chan