Nothing much going on - recently, work and study seem to take up most of my time. Our new project's called "Phonecall" and it's an action reality show: participants have to collect "keys" all over Moscow using tips which are given to them via their cellphones. Nothing too original, but still interesting to follow, at least for the film crew. :D

Also, had a big convention in St.Petersburg a week ago. I missed nearly all of the skits there, but learned what a pain a hoop skirt could be. I still love my dress, even though I doubt I'll be wearing it outside of an up-coming photoshoot.
I'm not really a Clamp fan, but the costumes they draw are wonderful!

I really love our Watanuki - simply perfect.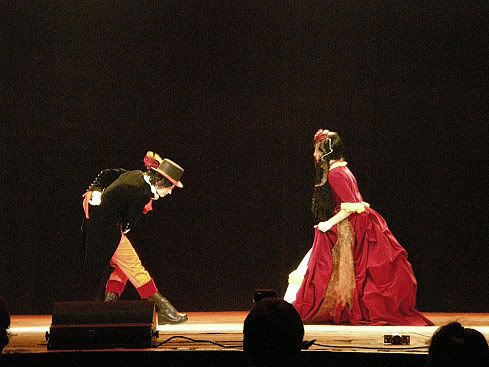 And we had a beautiful Yuuko, though still waiting for the con photographers to post photos of her: