Really, I should stop spending money on useless things like manga in a language I don't even know. Any moment now. Any moment.

But meanwhile I've already ordered a few Reborn! volumes and the mr.Fullswing fanbook.
And, apparently, I can't live without the following:



Amatsuki vol.5
I am a weak person, but I want it. Hopefully there will even be a script for it, so the pretty pictures will make some sense to me. And I probably should order the previous volumes later on, along with Takayama's new
mr.Morning
.
Takeru - Susanoh ~ Mashou no Ken yori


I think I'm in love with this manga. Well, at least the main character. Can't remember any other manga with an amazing daring character that would be closer to Sinbad, rather than a japanese or european adventurer
.
Not that I don't enjoy the other two, but I really missed this kind of main hero! :D
Right now
Snow Kiss
has started translating volume two, but I still want to order the whole four books. And the side-story.
Kuroshitsuji (Dark Butler)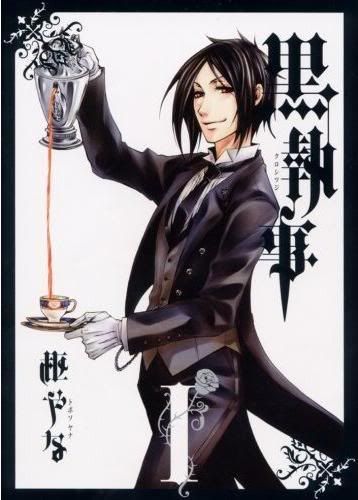 I... have no idea what this is. Apart from the fact that the main hero looks like Mukuro from Reborn. Lol.
But the images from the
official site
, including
this wallpaper
, were enough to make me want it. Yes, I am that easily amused.
So, did I say something about saving money? Nah.